NEXT UP:
​I'm going paranormal, baby! Styx released in October, and I'm so blown away by the love it got. I think this is my favorite series to date, and so far, book two is my favoritest of the favorites! STONED will be coming in February 2019.


But wait, there's more:

The Hyde Series! Once I finish the above stories, I'll be jumping back into the Hyde series. As of right now, I'll be writing three Hyde books in a row, but whether or not that changes, we'll just have to see.

And a special bonus gift:

When I started With Us, it was supposed to be a standalone. However, keeping this spoiler free, I fell in love with a certain character and feel they need their own love story. I will be getting back into the Amato world to make that happen.

After that:

​Who the hell knows? I go where my dirty mind takes me.


Powered by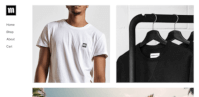 Create your own unique website with customizable templates.