NEXT UP:
​I'm going paranormal, baby! Currently, I'm working on the funnest series. Where is it? you might be asking. Give it to me! you might be demanding.

To which I say, calm your tits, dude.

This series will be FOUR books. Although each deals with a different couple, the overall story arc continues through all four. Because of that, I'm getting all four done before I start releasing. At the time of release, you'll already know each additional release date. I didn't want to release a book and risk something happening that would cause delays.

So, yes, it's been a bit since a release. I'm sorry about that, but you'll be getting FOUR books! And, hopefully, they'll be worth it.



But wait, there's more:

The Hyde Series! Once I finish the above stories, I'll be jumping back into the Hyde series. As of right now, I'll be writing three Hyde books in a row, but whether or not that changes, we'll just have to see.

And a special bonus gift:

When I started With Us, it was supposed to be a standalone. However, keeping this spoiler free, I fell in love with a certain character and feel they need their own love story. I will be getting back into the Amato world to make that happen.

After that:

​Who the hell knows? I go where my dirty mind takes me.
Powered by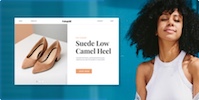 Create your own unique website with customizable templates.